Not Your Typical Utah SEO Company. We Are Different.
You will find many marketing agencies in Salt Lake City, Utah, that offer SEO services. Still, we quickly made the list of the top Utah SEO companies due to our consistently great SEO results. Due to our hyper-focused nature, we will help you climb the search engine ranking ladder in quick succession. Being a leading Utah SEO company based in the Silicone Slopes, we know the beehive state more than anyone. Allow us to help you rank in Utah for your favorite keywords. 
From Ogden to North Salt Lake, South Salt Lake, and Provo Area, we have helped hundreds of small businesses in Utah with ranking their most demanded keywords on the search engine.
Understanding the local dynamics of Utah is pretty simple for us because we are a local SEO agency. Our SEO expertise in Utah can be seen through our Google reviews and client testimonials. 
GUARANTEED 

IMPROVEMENTS IN THE FIRST 90 DAYS,

OR WE WORK FOR FREE
Many Utah SEO agencies fail to fulfill their commitments and make unrealistic claims instead. We, on the other hand, distinguish ourselves from this pattern. Our fundamental pledge is to consistently deliver tangible results, fostering enduring client relationships spanning months and even years. When partnering with us, there is no requirement for protracted contractual commitments or a lack of transparency in your SEO campaign's progress. Throughout this journey towards achieving success, we prioritize keeping you thoroughly informed. Our Utah SEO Company provides you with a sign of relief in your stressful world of SEO. That's our goal. MAKE SEO AN EASY ENDEAVOR FOR YOU!
UTAH SEO FIRM | BEST SEO SERVICES IN UTAH
As a trusted and experienced Utah SEO company, we take you seamlessly through our guided SEO process. We proudly claim to be a Utah SEO agency that will go the extra mile for your success. We are entirely Utah-focused, and our clients rank us the #1 Utah SEO Services for our consistency and results. Don't just take our work for it. See what our clients have to say about us.
Leading SEO Services in Utah!
We preach what we do. Hence we will help your selected keywords to reach Google's 1st page in Utah as we did for our website. 
Are you ready to grow your business with the most competitive Utah SEO services?
Our professional search engine optimization team in Utah will help you sustain and grow search engine visibility in your targeted cities of Utah and Salt Lake Counties. After dominating the search engine for these localities, your site will obtain more traffic, new leads, and eventually revenues by your #1 Utah SEO Agency.
BRANDS We've Worked With!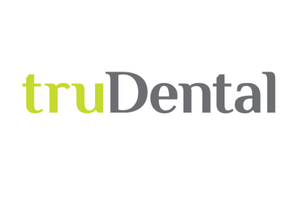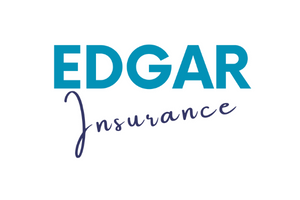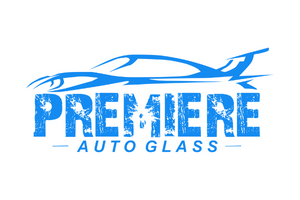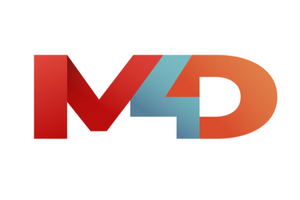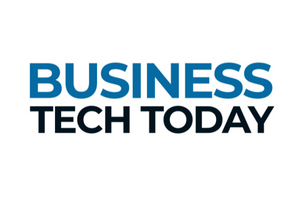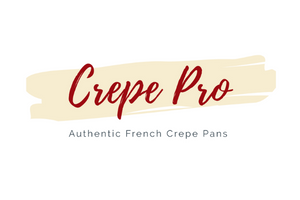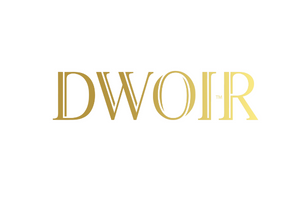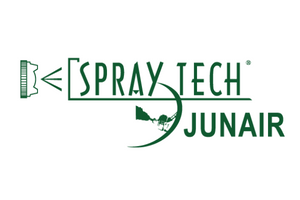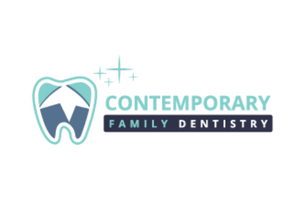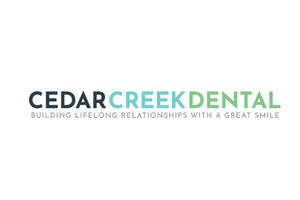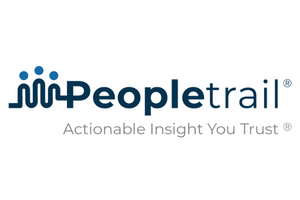 Why choose our SEO Agency in Utah?
If you are looking for the best SEO service providers in Utah, you have landed at the right place.
We have experts at our agency that will help you achieve sustainable growth through search engine optimization of your content. We can help you rank at the top of search engine result pages in Utah by optimizing your content for the relevant keywords and your target audience. The basis of all of our dealings with clients is sincerity, dedication, and transparency.
We offer our clients 24/7 customer support service to answer their queries or dispel any concerns with your #1 Utah SEO Agency.
Better SEO starts with a good website. If you have one already, well and good. If not, get a quote on a new website here. 
SEO Process | SEO Company For Small Businesses in Utah
Our 13+ years of SEO experience have trained us to be more skillful and nerdier daily. We have designed our SEO process after years of results and SEO campaigns.
We follow an SEO process that differentiates us from the rest of the marketing agencies in Utah.
Performing keyword and competitor research to conceptualize the scope of the SEO campaign.
Creating a site map and developing the keyword structure for each web page we aim to target.
Start on-page optimization based on keyword allocation.
Work on link building by bringing pertinent referrals to the targeted pages. Our Backlinking process is very comprehensive.
Create SEO-related content over the website blog page. 
Optimize Web pages for best user experience and mobile responsiveness.
Monitor progress and optimize web pages with recommendations from Google Search Console.
Practices for Creating a Mobile-Friendly Site – Digital Maxima Blog
18 Essential SEO Steps for Online Success in Utah
Keyword Research in Utah: Begin by identifying relevant keywords and phrases that resonate with your Utah-based audience and align with your business goals.
Utah-Centric On-Page Optimization: Optimize your website's content, titles, and meta tags to include local keywords specific to Utah cities or regions.
Create Utah-Targeted Content: Develop high-quality content that addresses the needs and interests of Utah residents or businesses while integrating relevant local keywords.
Utah Technical SEO: Audit and enhance the technical aspects of your website, ensuring it loads quickly for users in Utah and maintains mobile responsiveness.
Local Link Building: Build authoritative backlinks from Utah-based websites, directories, and organizations to establish local credibility.
Utah Local SEO: Optimize your Google My Business listing with accurate Utah location information and local citations to improve visibility in Utah-specific searches.
Utah SEO Analytics: Utilize analytics tools to track performance in Utah markets, monitoring keyword rankings and user behavior among Utah-based visitors.
Utah-Specific Updates: Stay current with Utah industry trends and algorithm changes that may impact SEO in the local market.
Utah User Experience (UX): Prioritize a seamless user experience for visitors in Utah to improve on-site engagement and satisfaction.
Promote Locally: Share your content through Utah-focused social media groups, email lists, and local events to increase visibility within the state.
Utah Schema Markup: Implement structured data markup with a focus on Utah-specific information to enhance local search engine results.
Analyze Utah Competitors: Continuously monitor and analyze the SEO strategies of your Utah-based competitors to identify opportunities for growth.
Utah Conversion Optimization: Optimize landing pages and calls to action to convert organic traffic from Utah visitors into leads or customers.
Mobile Optimization for Utah: Ensure your website provides an exceptional mobile experience for users in Utah.
Utah Website Security: Secure your website to protect both Utah-based and global users from potential security threats.
Diversify Utah Content: Explore content formats that specifically resonate with a Utah audience, addressing local interests and issues.
Utah Penalty Recovery: If you've faced penalties, follow Google's guidelines to recover and regain trust in the Utah online market.
Utah SEO Audits: Periodically conduct SEO audits with a focus on Utah-specific data to address issues affecting your performance in the state. SEMRush is one of the most frequently used tool for SEO audits. 
Utah Demographics For SEO
We divide Utah SEO into four zones to make it easier where you should hire the SEO company. The Ogden area, Salt Lake County area, Utah County area, and Saint George. We start by assessing your location and the nature of the business. Some companies are online-only, and some have a physical location. SEO for both work differently. A company in Salt Lake City would need to focus on Local SEO for that Town to attract more customers.
We embed the Google My Business account into their local SEO strategy for local businesses in Utah. This gives them walk-in customers and drive-through sales. According to recent Google experience updates, the algorithm has included new factors impacting search rankings. Hire Digital Maxima, the best SEO agency/company in Salt Lake City, Utah.
Read more about What Does The 2020 Google Page Experience Update Mean To The Websites.
E-COMMERCE SEO STRATEGIES IN UTAH – E-commerce businesses are more keyword-based than other small businesses. We follow our SEO process to enter their Utah E-commerce SEO campaign. We believe identifying goals is critical before an SEO campaign begins. Once the SEO goal is identified, an initial audit, including the competitor analysis, is performed. We work to optimize SEO for both desktop and mobile devices. Once the on and off-page optimization is completed, the technical SEO process starts to bring the backlinks to the website.
Need more details on how this would work for your business or want to hire Digital Maxima Agency for your Business SEO in Utah?
Small SEO Team, better results
Choose us if you want to work with a team of SEO experts in Utah who care about your everyday operations and profits. 
Yes, we are a small Salt Lake City SEO team of professionals that makes big, attainable promises. A concise team helps us take care of you more vigilantly. We are timely in our reporting, and we bring tangible results. No long-term contract is binding you, and our customer support is exceptional. Most importantly, we are here when you need us. Are you looking to hire a reliable SEO Agency in Utah that can boost your Utah business nationally? We are your team!
 Call us today to discuss your project at (951) 454-1599
We hear you. We've been in the industry for 13 years and know what challenges small businesses in Utah face regarding digital marketing. Some of the most common marketing challenges that we address are as follows:
SEO is not producing results as it is supposed to. 
The PPC campaigns are inefficient, meaning their CPC and cost per conversion is very high.
The website design is outdated, which is stopping the users from converting. 
Businesses have a negligible presence on social media.
Under-utilization of social media PPC ads. 
Consistently writing good content for SEO is a headache.
Utah SEO Company - Frequently Asked Questions