Grow Your Business with Search Engine Optimization (SEO) Services
Get in front of your target audiences for the right keywords at the right time. Hire the right SEO Service to get the results you've dreamed of.
GUARANTEED 
GOOGLE RANKINGS IN 90 DAYS
OR WE WORK FOR FREE
Most USA SEO agencies make false promises and underdeliver; We are not of that genre. Our one-line commitment is that we want to deliver results so that our customers stay with us for months and years. With us, you don't need to sign long-term contracts or be unaware of your SEO campaign. We will keep you well-informed along this journey of success.
WHAT IS SEO? WHAT SEO MEANS?
SEO stands for 'Search Engine Optimization.' As the name states, search engine optimization is a process of technical and non-technical optimization of a website so it can rank better in the SERPs. The configuration of the website, its content relevance, and overall authority on the web govern the SEO score of a particular website. Better the SEO score, the higher the ranking. 
What does SEO SERVICE Include?

Search Engine Marketing success has to go through multiple milestones. Every milestone plays an evident role in helping the website build recognition. SEO Includes the following factors.
Keyword Research 
On-Page SEO
Off-Page SEO
Link Building
Content Quality
User Experience
Technical SEO
What MAkes a Good SEO Campaign?
A decent SEO campaign is a perfect mix of quality content and branding over the web. Everything falls under these two factors.
Step-by-step SEO process for beginners in the field
Start with performing keyword and competitor research for the industry you are working in.
Creating a site map, develop the web structure on how to implement the targeted keywords
Work on link building by bringing relevant referrals to the web pages. You will have to partner with relevant websites in your niche to do that.
Start on-page optimization based on keyword allocation on each respective page.
NEVER compromise on high-quality content.
Monitor progress, and make changes as traffic and rankings start popping up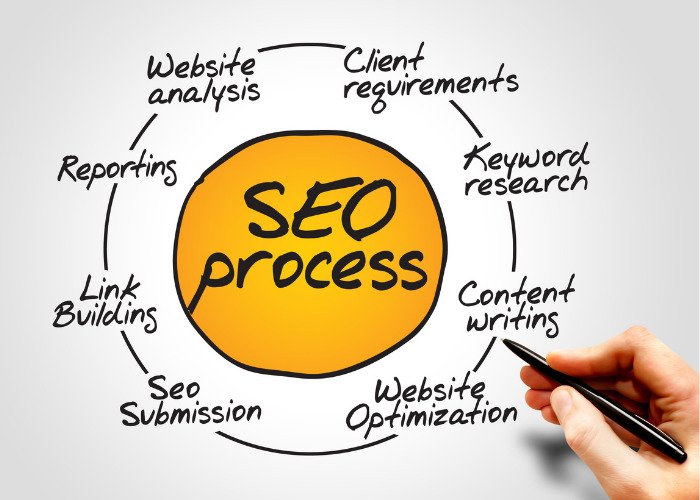 Digital MAxima is a SEO-friendly Agency
We have come a long way as the leading SEO marketing agency, and we are confidently transparent about it. Seeing the scale of this search engine WAR globally, we have created a time-intensive process to make your brand stand out. We work on keeping your content fresh all the time as we know that, on average, Google updates its algorithm 600 times every year. Content-wise, we recommend staying as much relevant as possible to your target audience while doing on-page optimization. That's why we upload 4-6 content articles on the website every month as the best SEO practice.
We use eye-catching links, images, videos, and infographic-based content, which is highly user-friendly. We don't follow the keyword stuffing strategy. It doesn't work anymore. We make sure all crawl errors get fixed, keyword research is performed in detail, headers and tags are optimized, and site speed is better than most to make Google happy. As a side boost, we encourage and implement off-page SEO activities by building social promotions, content syndication, cross-blogging, referrals, and digital affiliate marketing that compliments the SEO efforts. SEO for your website is too much necessary.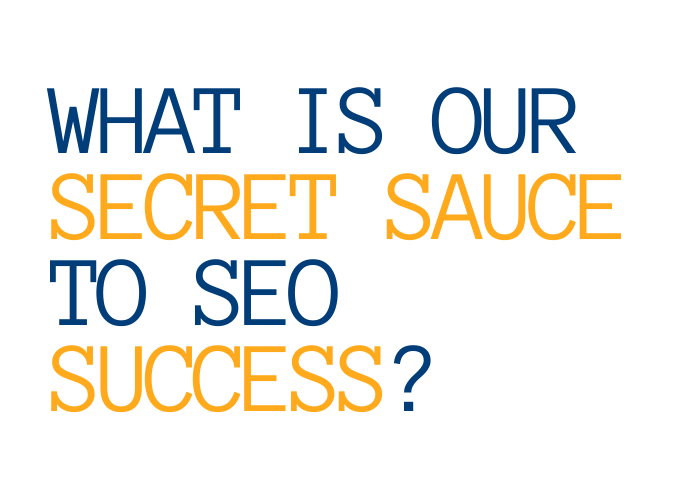 We use content marketing as one of the leading weapons to hunt for successful SEO campaigns. The search engine algorithm loves certain aspects of a web page. We break down these factors for each keyword along with its page optimization, generate the required backlinks, and ensure a dynamic user experience for fast ranking.
Our priorities have always remained the same: to help companies maximize their marketing ROI, accelerate customer growth, and gain a lasting competitive edge in their industries. We will be happy to discuss your future marketing goals.
Read SEO Case Studies
How is Search Engine Optimization changing with time?
SEO is an ever-evolving field, and the techniques that worked a few years ago may not work today. Google regularly updates its algorithms, so SEO professionals must continually adapt their strategies to ensure that their client's websites rank high in search results.
SEO can help build an online brand by increasing traffic to a website. When a website ranks high in search results, it is more likely to be visited by potential customers. SEO can also help improve a brand's visibility by increasing the number of social media shares and links to a website. By using SEO techniques, businesses can improve their online presence and reach more customers.
Modern search engine marketing revolves around content marketing and brand building. Content marketing is creating and distributing content intended to attract, engage, and convert customers. Content can be in the form of blog posts, articles, videos, infographics, etc. businesses use content marketing to build their brand and reach more potential customers online.
The best way to execute your SEO campaigns is to share valuable content that answers your prospect's questions consistently. Use multiple digital media platforms to distribute your content. A 360-degree omnichannel marketing strategy works well for most industries.
Looking to LEARN more about OUR seo Services, please also check these Links.

SEO Frequently Asked Questions
– How can I improve my website's SEO?
Improving SEO is a constant process of optimizing on and off-page SEO activities. You can improve your website by building links, adding more valuable content, and creating external citations.
– What are some common SEO mistakes to avoid?
Never buy links or implement black hat SEO techniques. It's a big NO from Google to go against fair SEO policy. You may end up blocklisting your website.
– What are the best SEO content practices for 2023?
Using video content, Infographics presenting research, and podcast usage are amongst the top SEO content.
– How does Google rank websites?
There is no definitive answer to this question, as the search engine's ranking algorithm is constantly being updated and improved. However, some of the factors considered include the number and quality of links to a website from other websites, as well as the website's overall age and reputation.
– How can I get more organic traffic to my website?
Start your SEO campaign today to build organic traffic to your website.