How To Use Data In Improving Digital Marketing – Affiliate marketing is dependent on data. Our prospects, conversions, and revenues may all be increased by using data. The affiliate marketing business is a sizable, expanding, and dynamic sector of the economy. The regular release of new goods, trends, and technology present a massive possibility for affiliates to increase their income. By putting money into data, we may achieve success in this field.
What is Affiliate Marketing?
An affiliate advertises goods or services on behalf of a merchant as part of the affiliate marketing business model. Each sale made with the affiliate's unique tracking code results in a percentage or an agreed-upon fee being paid to the affiliate.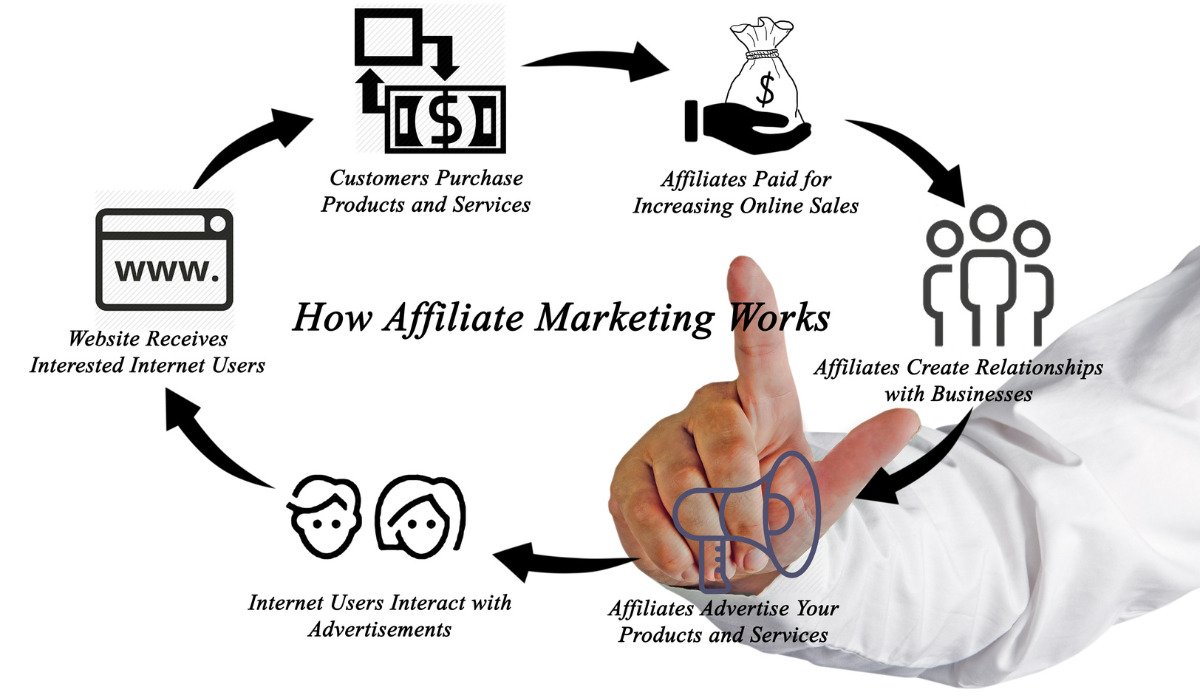 Affiliates, networks, and merchants all gain a lot from affiliate marketing. It is not surprising that this type of marketing has been so well-liked throughout the years and is still growing.
Here are five alternative strategies to use data to improve our affiliate marketing chances.
Adapt Our Marketing Strategy
Finding techniques to increase our marketing prospects and generate more money is one of our main objectives as affiliate marketers. One of the most significant ways to achieve this is by tailoring our marketing strategy by utilizing data. To personalize our marketing strategy to our target audience and prospects, we must use the data we have acquired about them.
It can entail designing unique landing sites, delivering tailored emails, or generating focused ad campaigns. The good news is that various tools and sites may assist in gathering the necessary data. For instance, many email marketing systems have segmentation options that allow users to send targeted messages to particular groups of individuals. Many websites and educational programs can help us learn about how visitors use our site. However, we must be sure the websites or programs we pick are legitimate.
Target New Groups of People
It is possible to generate targeted adverts that are far more likely to result in a sale by using data to identify the visitors to our website who have not yet become paying customers. Furthermore, there is no justification for not trying it, given the variety of retargeting platforms available.
A piece of code is installed on a user's computer when they visit our website, enabling us to follow their online activities. They will then see advertisements for our product or service when they visit other websites that are a part of the retargeting network. It increases the likelihood that consumers will purchase and helps keep our brand in their minds.
When retargeting our audience, there are a few factors to consider. First and foremost, we must ensure that our advertisements are pertinent and appropriate. Second, avoid spamming them with too many advertisements since it will make them tune out. Finally, to increase our outcomes, we will need to update our retargeting strategies using data from our website regularly.
Spending on affiliate marketing is anticipated to increase to $8.2 billion in the US alone by 2022.
Find New Markets and Business Opportunities
Finding new markets and prospects for our goods and services is one of our main objectives as affiliate marketers. Fortunately, we can immediately locate possible areas of opportunity because of the power of data. Start with compiling information on our present clientele, such as their geographic region, age, gender, interests, and shopping preferences. It will be a fantastic place to start while looking for new markets.
Utilize internet resources to further our market research. Look for data on demographics, patterns, and trends in consumer spending. It will help us focus our search and select the finest prospects for our company. Finally, get in touch with these fresh prospects and extend discounts or promo coupons to entice them to test our goods or services.
DID YOU KNOW – More than 80% of advertisers allocated 10% of their budget for affiliate marketing? (Source)
Analyze Your Competitors
Conducting a competitor analysis is one of the most crucial things. It entails gathering information on our rivals' goods, costs, promotions, and other tactics. We may create a thorough marketing strategy to assist us in obtaining an advantage in the marketplace by knowing what our rivals are doing.
Our odds of success improve by utilizing statistics to enhance our affiliate marketing possibilities. We ought to continuously monitor our marketing analytics in addition to executing a competitive study. It will make it possible to pinpoint areas that want improvement.
Monitor and Discover Fresh Affiliate Offers
We can swiftly locate new affiliate offers that are most likely to succeed with our audience by monitoring the appropriate data points. Start by looking at the affiliate campaigns we currently have to determine which ones are working. Make a set of criteria to evaluate new affiliate offers using this information.
One of the easiest methods to achieve this is to utilize an online search engine. However, there are other options. Start keeping an eye on any new affiliate offerings that fit our requirements. Then, type keywords associated with our speciality to see what results. Once found a fair offer, review it carefully to ensure it satisfies all of our requirements. If so, please include it in our promotion toolkit.
Conclusion
Our possibilities for success in affiliate marketing enhance by using data! Data may aid every step of our affiliate marketing journey. Knowing how to gather and evaluate data may help us uncover new affiliate offers, track our success, and locate new markets.