How important is digital marketing for fintech? Financial institutions need the services of digital marketers to reach out to their audience and sell their services. They need these services to increase their visibility and for enhanced customer interaction. That's why they need to invest in digital marketing in financial services.
Financial institutions must maintain an excellent online presence to broaden their customer base and generate more business.
The competition has increased in the financial sector. Financial institutions need to be more active on digital media to gain a competitive advantage. Investing in digital marketing growth is the need of the hour for all sorts of businesses. Because the target audience of these businesses is using these platforms all the time, it's the most effective way to reach out to them and get their engagement.
This blog post will help financial service providers identify the ways to grow their business through digital marketing:
Developing Websites for Fintech
You need to give your audience the same experience across all channels if you're using digital marketing to grow your business across various digital platforms. It's also vital to provide an improved UI/UX experience to your audience to engage them better.
Financial institutions can stick to a single website design and make it more eye-catching. This way, your audience will interact more with your website and spend a reasonable amount of time on it. It is suitable for your website and business.
You need to use technology, such as chatbots and other resources, to operate your business efficiently and improve your customer experience.
The global financial services market is projected to reach $26.5 trillion by 2022. (The Business Research Company, 2020)
SEO Foe Fintech Companies
When it comes to growing business through digital marketing, SEO is an integral part. You will not be recognized as a brand unless you have optimized your presence on the search engine. And if you are providing services in the financial sector, you need to be even more critical about it.
According to studies, 72 percent of individuals shop at nearby stores. If you're a startup looking to reach out to your local audience, you need to work out a regional SEO strategy to succeed. You can hire a professional for the SEO of your business and spend money on PPC to improve your content's visibility. It will help you generate more leads and increase revenue for your business. If you want a better response from your audience, you need to ensure a consistently good user experience across all digital platforms.
Content Writing And Financial Companies
You need to have quality content on your website and social media platforms. Your audience will interact with your content and follow the sales funnel if you provide value through it.
Without quality content, all your marketing strategies and expenditures will waste. The tone of your content should match the characteristics of your audience. You also need to produce content that solves your audience's problems and matches their search intent.
Without having quality content on the platforms you are targeting to generate business, you will not achieve the planned results. If you have poor content that provides no value and is not relevant to the needs of your audience, your all digital marketing strategies will fail miserably. 
You need to have up-to-date content on the targeted platforms, adopt good marketing strategies, and your business will grow tremendously.
If you are a startup in the financial sector, you need to identify your audience and produce optimized content for that audience. You need to be clear about your goals and deliver rich content that contributes to achieving those goals.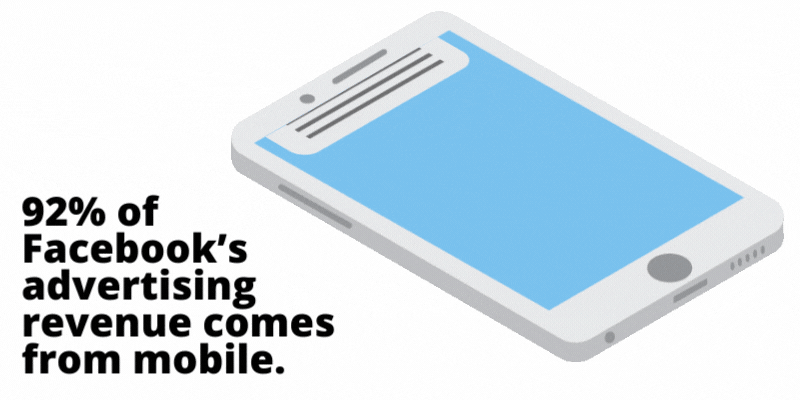 Mobile Marketing
Most people use mobile phones these days. They don't bother sitting on a chair before a table and using a laptop. They find it easy to sit casually and use their mobile phones. Financial Institutions need to optimize their marketing strategies for these users. They need to optimize their ads and content for mobile phones; otherwise, they won't get a good ROI on their investment.
You may also like to read this: The Emergence of FinTech Companies Threatening Traditional Financial Institutions