Designing a website is not a simple task since it determines how users view and relate to your business. This means that your website design needs to incorporate vital digital tools and solutions to enhance the user's experience. Did you know that WordPress holds up to 40% of the market share for the entire web market? Just having a website on wordpress won't do much justice with search engine rankings. lIt should load fast as well.  In this article, we will be discussing the three most popular free plugins on wordpress that will help you boost your website speed.
WordPress is a critical element that ensures your site performs as expected by efficiently managing content.
Many different tools are used with WordPress to enhance its efficiency in performing tasks, known as plugins. Many types of plugins online are free and others on sale, depending on the function you would like to optimize. However, designing a good website takes a lot of time and resources, making free plugins more desirable.
Jetpack – 5 Million Active Installments
There are more than 50,000 plugins that are designed to perform specific tasks, which can be confusing if you are downloading one at a time. The benefit of using Jetpack the Plugin is the versatility it offers in handling more than one optimization. In addition, jetpack incorporates multiple tools that are the most vital in optimizing your WordPress: preventing attacks, tracking statistics, web design, and enhancing social sharing.
All these functions are available for free, and to top it off, you have the option of incorporating other advanced options like spam protection, SEO tools, and daily backup. Since WordPress relieves your site for optimum performance, it is essential to enhance its function by installing plugins that make it more efficient.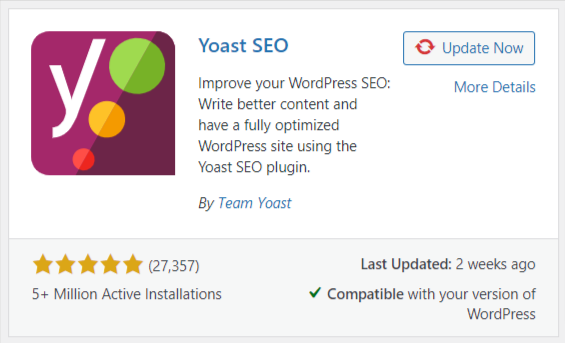 Yoast SEO
YOAST is one of the most popular free plugins on wordpress for an on-page SEO boost. Getting your website to perform seamlessly is just one milestone one needs to overcome in achieving website success. Unfortunately, most site owners are unaware of ways to enhance their SEO ranking on search engines, which can be great if you aim to achieve success. On-page SEO activities are made easy with the Yoast SEO plugin.
➤ Best SEO Tools to Use in 2021
With this particular Plugin, website owners can choose a specific keyword relevant to the site's content and optimize their pages around the chosen keyword. What makes this Plugin one of the most popular tools is that it uses a traffic light system to break down SEO and provide suggestions on optimizing your page.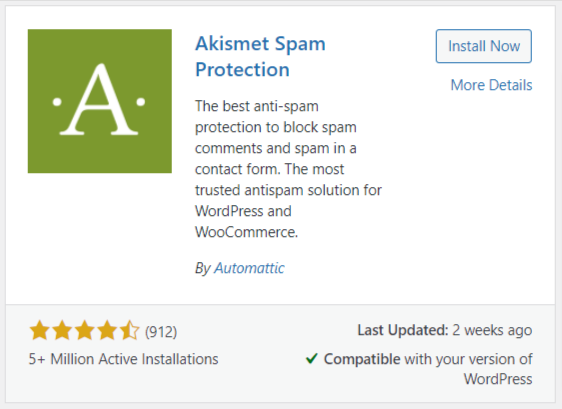 Akismet Anti-Spam
Spam is the main reason why most sites eventually start lagging and deteriorate the performance of the site. Once the website has been successfully designed and launched, you can expect spam notifications to pop up. Constantly deleting spam manually is a tedious and time-consuming endeavor, a luxury that most people lack. With the aid of Akistem Anti- Spam, dealing with all the generated spam becomes easy and more efficient.
When comment spam is allowed to accumulate, you can expect your site to start lagging, which affects the ultimate user experience. This Plugin is developed by the company behind WordPress, Automattic, making it the perfect tool to be integrated with WordPress. Do not let the build-up of comment spam affect the performance of your website; install this Plugin for a better and enhanced user experience.
These three free plugins on wordpress are among the top free tools guaranteed to boost your site ranking on search engines. Make WordPress more efficient by installing relevant plugins and watch as your website grows in terms of traffic and increase in sales.
➤ Different Types Of Website Traffic Sources