Although we have come a long way in the field of digital marketing we still wonder what is the right way to utilize its effectiveness. There are questions that need explanations. For example:
Can we do digital it on our own? Why should we outsource it? Should we invest huge sums in it without expert supervision? Is it worth taking the risk of experimentation? Which direction needs the most attention? How effective is hiring a digital marketing agency? I am sure that at some point as a business owner, you already had or will encounter such questions.
Let's try and dig into answers to these questions and learn how important it is it for business owners to take benefit from the valuable tools and resources offered by marketing companies. It is interesting to compare the benefits of hiring an exclusive team of marketing specialists or doing it on your own, in-house, with beginners.
Top 6 advantages of hiring a digital marketing agency
Cost-effectiveness:
It is a proven fact that when it comes to getting things done, Digital marketing agencies are less expensive as compared to hiring marketing teams in-house. As a business owner, you can hire an agency based on whatever budget you have. It is true that you get what you pay for but if your budget is low and you want more out of the agency then guide them to focus only on the 'low-hanging fruit' of the business. It means focusing only on the products you know would generate profit if marketed correctly. Having said that your money is only spent on areas which generate a positive ROI.
Accessibility:
Everyone is a social media crack nowadays. On a single story swipe or scroll on your mobile/tablet, you can instantly switch from one platform to another. Instagram, Facebook, Twitter, etc. everything is in the consumer's pocket. 2018 Google analytic surveys claim that mobile web view now surpasses desktop web views. (Source – Smart Insights)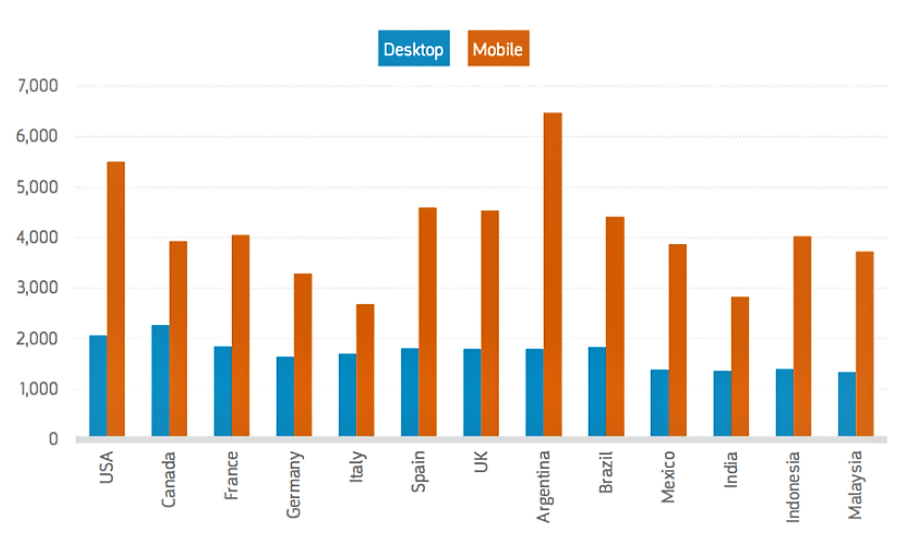 Seeing the attention of consumers diverting towards mobile phones, a marketing agency can help you build the digital brand of your business revolving around the mobile device. Agencies have a complete suite of skill sets to make your business as mobile friendly as possible. It is very much possible that the person you have hired for online marketing is missing a skillset which might be hurting your business exposure.
Digital marketing techniques have the ability to target the audience that exclusively brings you online revenue. Why not target the segment that is the 'cash cow' for your business? This is possible by outsourcing your advertising to an agency. Agencies help you concentrate on the audience that actually has a higher conversion rate. Decrease your ad spend and concentrate on the customers who are high converters.
As a strong reference to our discussion, about 67% of Amazon shoppers prefer to shop using their desktop computer or Laptop. If you are selling products on Amazon, an agency will target your customers only on the relevant devices so they use their marketing energy efficiently. agencies have nothing to lose so they make the most of their energy and effort.
Graphics
What will you prefer? A geeky article or an interesting article including video clips, photos, and Audio? Yes, you're right! The colorful and the engaging one. Digital marketing companies have this leverage to research, create, amazing content that provides this opportunity to engage with the audience through amazing infographic content. They afford and know how to hire a resource for temporary needs for custom graphics requirements.
Exclusivity:
One of the critical goals of a business is to interact promptly with the audience. Digital marketing helps you maintain an efficient connection with your consumer through text message, social media comments, rating & reviews, email automation, and blog posts, etc.
Keeping track:
Just interacting with a customer is not enough rather you must keep a complete track and record of their undertakings as well. Keep an eye on their activities of what they enjoy and visit the most on the internet. this is sometimes referred to as 'digital listening'. Observe the factors that influence their purchase. Watch carefully the type of ads and searches that attract them the most.
Digital marketing has equally and increasingly become the norm for new business owners and serial entrepreneurs. in other words, it becoming the new conventional marketing. If you want to make the best out of digital marketing to boost your business, we are always here to help you as well.